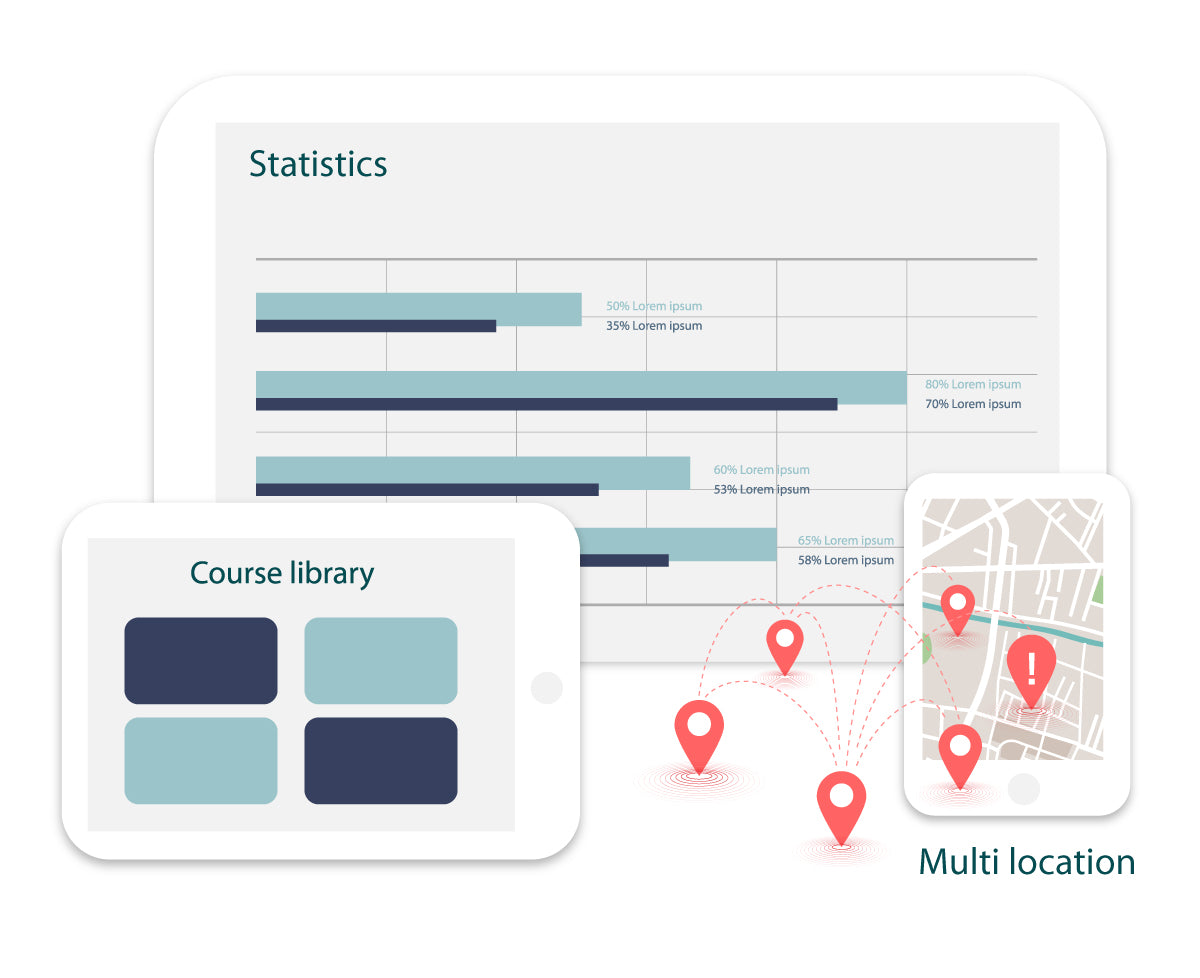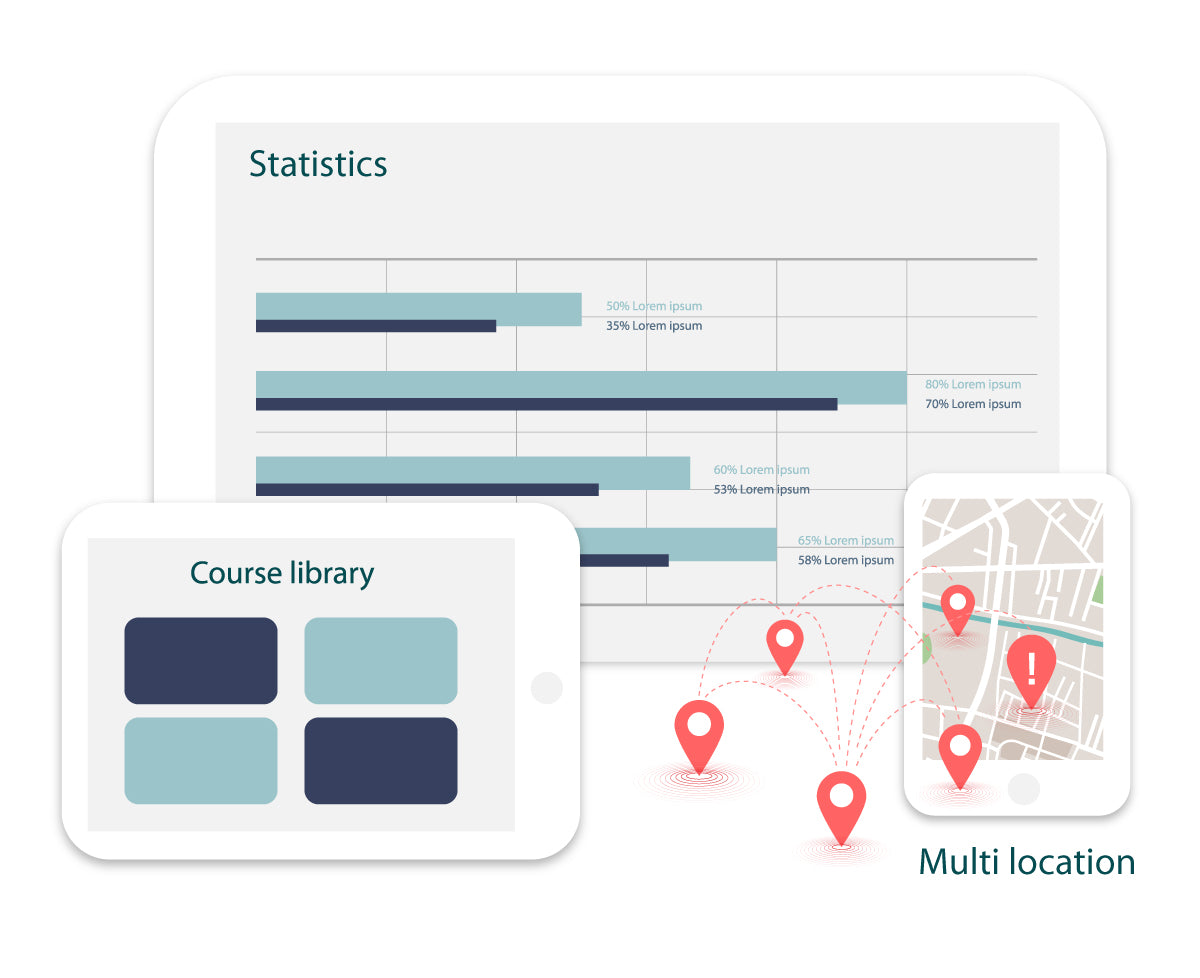 Flexible HR tools for a more diverse employee base
Many manufacturing organizations faced a shortage of workers after the pandemic, and needed to diversify their employee base in order to adapt. With digital HR, Management and Training tools, FlexLearn can help you train your new and existing staff, and get metrics on employee engagement, progress and well-being.
Company training that's fun
Forget about tedious employee training. FlexLearn's Course Library offers a variety of training courses that are intuitive, practical and fun! Plus, with our micro-learning and educational games, company training takes on a whole new meaning. Love our Library, but looking something different? Just give us a topic or your material, and we will create a custom course for you!
Courses include